Lemon-Parmesan Vinaigrette
Otherwise known as…..The Best Dressing Ever………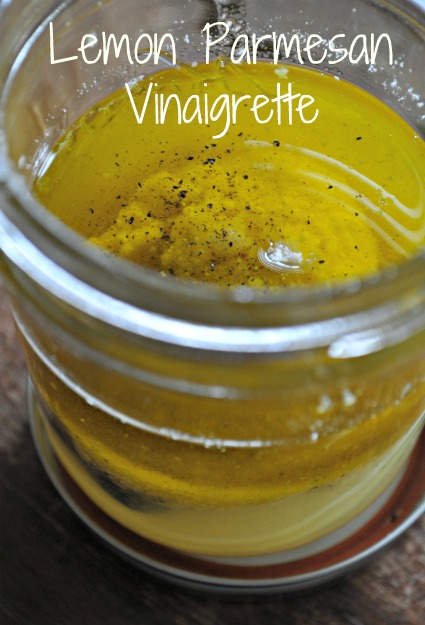 As many of you know, I'm married to a stuntman. This means a few things. 1) Although he's in his mid 40's, he acts like he's 12. 2) He will forever drive fast and take corners faster just to make me squirm. 3) Being a stunt person has a shelf life. At some point, the young kids take over.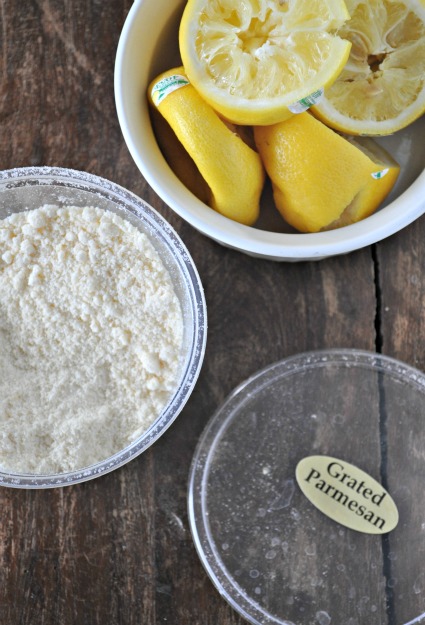 So every so often we discuss what will come about when Pete stops doing stunts. Will he find a second career late in life? Will we trade the pretty sweet lifestyle we have now in for something more reserved so that in 10 years, he can retire early? Or will he let me take over and grow Mountain Mama into the enterprise I just know it can be. (Yep, I dream big.) Mostly likely, it will be some combination of the three.
Which leads me to the Lemon-Parmesan Vinaigrette aka The Best Dressing Ever.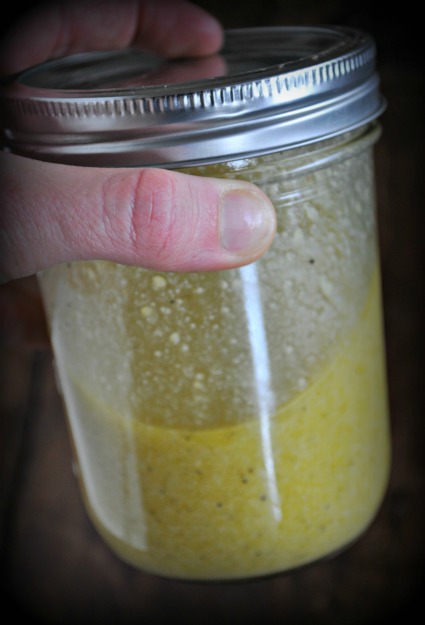 Over lunch last week, which was a simple salad dressed with this lemon parmesan vinaigrette, my husband declares (with a full mouth, no less) that I should bottle this dressing and we should call it:
The Best Dressing Ever.
Catchy, I know.
He's pretty sure it would make us millions.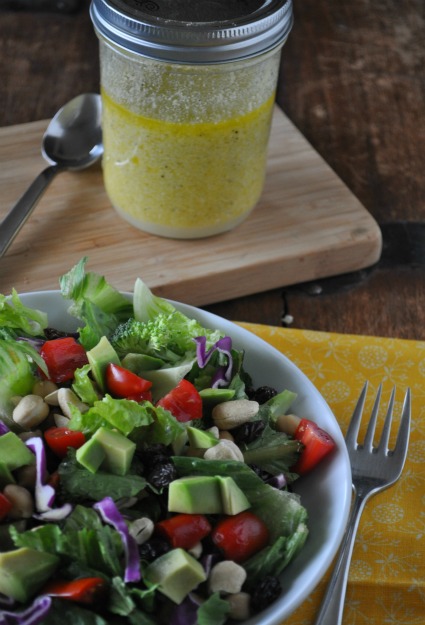 While I suppose the name needs some work not to to mention the packaging, it's nice to know he's always thinking and that he likes my humble answer to a homemade dressing. Until we hit the jackpot with this vinaigrette, I feel pretty safe sharing the recipe with you.
Just don't go stealing the name now.
Lemon Parmesan Vinaigrette
Ingredients:
1/2 cup lemon juice
1/2 cup olive oil
1/2 cup good grated parmesan cheese
1 tablespoon honey
1/2 teaspoon salt
1/2 teaspoon pepper
Directions:
Put all the ingredients in a glass mason jar or other container with a tight fitting lid. Cover tightly and shake all ingredients to combine. Store unused dressing in the refrigerator. Use within a few weeks. If it even lasts that long.

If you like this recipe, you might enjoy:
Homemade Ranch Dressing, Joy The Baker
Easy Balsamic Vinaigrette, Mountain Mama Cooks
Lemon-Mustard Vinaigrette, Herbivoracious
Kalamata Olive Vinaigrette, Kalyn's Kitchen