Apple Fig Bread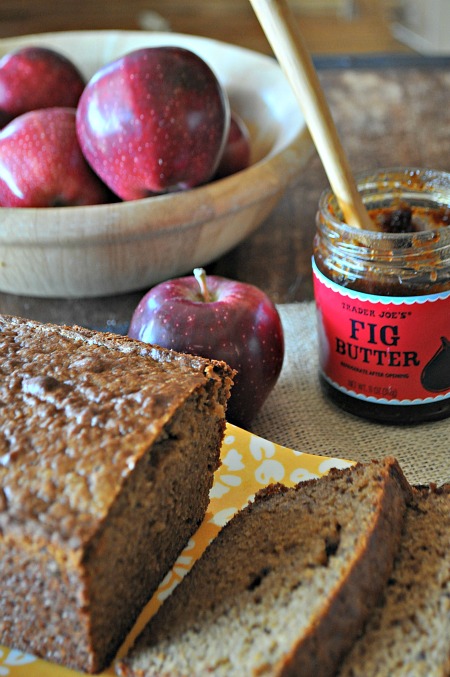 I haven't talked much about it on the blog or maybe not all (mostly because I don't like to revisit) but I had a pretty nasty case of postpartum depression after my first son was born. It was lonely and dark and definitely a place I hope never to return to. Every decision I made was based from fear. I didn't trust anyone or anything. I lost about 20 pounds and my sleeping patterns and diet were less than favorable. It took a solid year to come back to my new self. For better or worse, it changed me. On the positive, I have more empathy for others going through difficult times. I've learned to be more present in my day to day and I learned a set of coping skills that have become invaluable as I navigate motherhood and the various stresses that come up in life. On the negative, anytime I'm not getting enough sleep or it's a particular stressful time in my life, it manifests itself as anxiety. Not fun at all I tell you.


I'm lucky to have an incredible set of parents that are always there for me. Even at 35 I can call my mom when I'm having a bad day and it always makes me feel better. I have a dad with incredibly large shoulders that come in very handy when I need a hug or a shoulder to lean on. I have a handful of friends that I can confide in and they know exactly what I'm going through because they've been there themselves.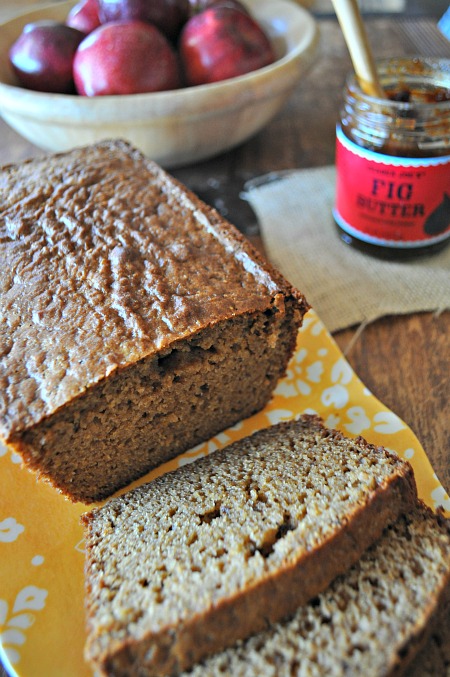 I learned that just making little changes are instrumental in the way I feel. Laying off caffeine makes me less anxious though it makes for a nasty headache the first few days of no coffee. Eating a well balanced diet and every few hours regulates my blood sugars. Getting some exercise and fresh air everyday is essential. I'm also blessed to have friends (husband & wife) that are both acupuncturists. They have "set me right" more than once.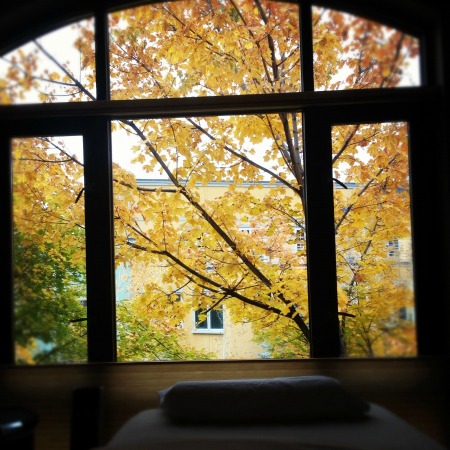 I scheduled an appointment last friday since I could feel myself starting to unravel. I sat down in the chair to take my shoes off and when I looked up, this was the view. Immediately I was brought into the present moment. I saw the sun, the colors, felt the warmth and just like that I knew this was only a phase and I would get through it. My treatment hadn't even started and yet I already felt my light shining a little brighter. After an incredible session I then took the afternoon off. I laid in bed, drank chamomile tea, read my book and ate apple bread. It was just what I needed.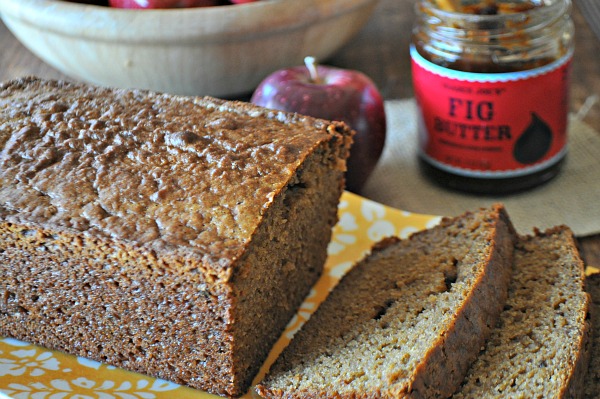 One thing that never seems to fail when I'm feeling blue is baking. It's so cathartic for me. I enjoy nothing more than a little solitude in the kitchen to escape the busy world of kids, work, social media, you name it. I suppose this apple-fig bread is the silver lining. Not to make light of a pretty shitty week but it was one of the best things that came of last week. This bread is pure comfort. Spiced apple sauce mixed with the depth of the fig preserves, I think I have a new favorite quick bread. It gets gust from whole wheat flour, it's not overly sweet and seriously not dry bite throughout the loaf.
I feel a world times better this morning. Thank you for letting me share and thank you, thank you, THANK YOU for reading. Enjoy your week and enjoy the recipe, it's a keeper!
Print
Description
This whole wheat quick bread is perfect for fall with a base of spiced apple sauce and fig preserves.
---
Ingredients
3/4 cup whole wheat flour
3/4 cup all purpose flour
1 teaspoon baking soda
1 teaspoon cinnamon
1/4 teaspoon nutmeg
1/8 teaspoon allspice
1/8 teaspoon cloves
1/2 teaspoon salt
2 eggs
1/2 cup turbinado sugar
1/4 cup grapeseed oil
1/4 cup plain greek yogurt
3/4 cup applesauce
1/4 cup fig preserves or fig butter
1 teaspoon vanilla extract
---
Instructions
Preheat oven to 350F degrees.
Prepare a standard size loaf pan with either butter and flour or baking spray.
In a small bowl, sift together both flours, baking soda, cinnamon, nutmeg, allspice, cloves and salt; set aside.
In a large bowl, combine eggs and turbinado sugar with a wire whisk. Add oil, greek yogurt, applesauce, fig butter and vanilla extract. Whisk until all ingredients are thoroughly combined. Stir in dry ingredients just until combined.
Pour batter into prepared loaf pan and bake for 45 minutes or until done. Remove bread from oven and let cool for 10 minutes before removing bread from pan to cool completely.
Notes
This is a high altitude recipe adjusted for my kitchen which sits at just below 7000 feet. If you're not adjusting for high altitude, increase sugar by 2 tablespoons and decrease oil to 3 tablespoons.