Meyer Lemon Bars with a Coconut Crust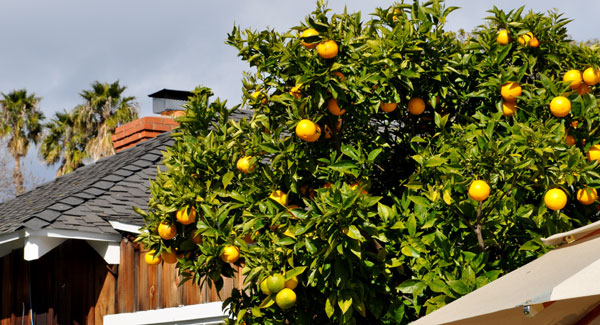 Last week I went to San Diego with the Mr. and little ones for some sun, relaxation and a visit with the in-laws. We stayed in a beautiful and I do mean beautiful house. It was two blocks from the beach, it had a swimming pool and…….drumroll………it had a meyer lemon tree in the backyard. Some of you might be thinking, so? But for those of us born and bred at 7000 feet where it snows 8 months a year, this is pretty exciting. It's tough to grow anything in Park City, let alone citrus. So as I packed up to come home last Wednesday I didn't fill my suitcase with beachy trinkets and memorabilia from SeaWorld, I filled it with meyer lemons.
And oranges, but we ate those on the plane!

As soon as I got home, unpacked my suitcase, I got to baking. Lemon bars might be my favorite dessert bar…….ever. The creamy not too sweet tart filling on a buttery crunchy crust? It doesn't get much better in the dessert world!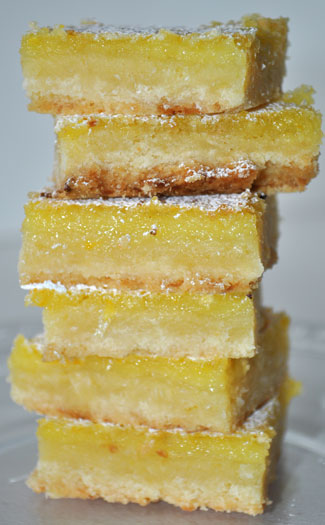 The addition of toasted coconut lends the perfect bite to these already insanely delicious bars. Using meyer lemons in place of the standard lemon is an easy substitute. Meyer Lemons are a cross between a mandarin orange and regular lemon. This hybrid citrus is slightly sweet, less tart than a regular lemon and produces a crazy amount of juice. Know that these bars are equally delicious made with the standard lemon but if you can find meyer lemons in the store (they are in season right now!) or you're lucky enough to grow them in your backyard then please use them in this dessert.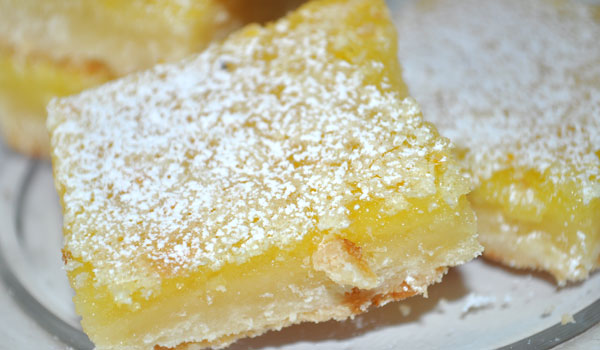 Your welcome.
Print
Meyer Lemon Bars with a Coconut Crust
---
Description
The traditional lemon bar is taken to new heights with meyer lemons and coconut in the crust. Buttery, citrus perfection!
---
Ingredients
For the Crust:
2 cups all purpose flour
1/2 cup granulated sugar
1/2 teaspoon salt
1 cup shredded coconut, toasted, cooled
12 tablespoons (1 1/2 sticks) chilled butter, cut into 1/2 inch cubes
For the Filling:
1 1/2 cups granulated sugar
4 eggs
3 tablespoon lemon zest
1/2 cup meyer lemon juice
2 teaspoons all purpose flour
1 teaspoon baking powder
1/8 teaspoon salt
---
Instructions
Preheat oven to 350F degrees.
Butter a 9 x 13 glass baking dish and line with parchment paper.
Combine flour, sugar, salt and coconut in food processor; pulse. Add cubed butter and pulse until mixture resembles fine meal and begins to clump together.
Press into a prepared baking dish and bake at 350F degrees for 25 minutes.
While crust is baking, prepare filling.
In a clean food processor bowl, combine sugar, eggs, lemon zest and juice, flour, baking powder and salt. On low, process until well mixed and smooth.
Pour filling over warm crust, return to oven, and bake for an additional 25-30 minutes or until filling is just set.
Cool completely and top with powdered sugar if desired.
Cut into 24 squares.